Radio One, Inc.
Location: Corporate Office – 1010 Wayne Ave.
14th Floor, 
Silver Spring, MD  20910
Web: www.radio-one.com
Executive Team: [2]
Founder, Chairperson and Secretary  – Catherine L. Hughes
CEO and President – Alfred C. Liggins, III
Exec. Vice President and CFO– Peter D. Thompson
VP, Assistant Secretary and CAO – Linda J. Vilardo
Overview:
Radio One, Inc. is an urban multimedia company primarily targeting African Americans. The company consists of four subdivisions: radio broadcasting franchise, Radio One; cable television network, TV One; cross platform media company, Reach Media; and internet companies Interactive One, an online platform and Community Connect, specializing in social networking. [5]
In regards to radio, the company is ranked number one among Black listeners with a weekly audience average of 19 million. It is the largest radio broadcasting franchise that targets an African American audience. [5] In 2011, it owned and/or operated 55 stations in 16 U.S urban markets including Atlanta, Houston, Washington D.C and many others. The company also has 9 nationally syndicated radio shows, expanding its geographic reach. [6]
History:
Catherine Hughes' tumultuous life journey led her to found one of the most successful multimedia companies and become a great business example to African-Americans and aspiring businesswomen everywhere. Born to a scholarly family in 1947, Hughes took to radio and media at an early age. At 16, she became pregnant with her first child, Alfred Liggins Jr., and was disowned by her influential family. After a brief two-year marriage, Hughes decided to attend the University of Nebraska, Omaha and become involved with the campus radio station where she was quickly named general manager. She left the school early to become a lecturer and a general manager of WHUR at Howard University. There she perfected the Quiet Storm format, a collection of love songs played at late night. This would become a successful program format adopted by urban stations across the country in years to come. [8]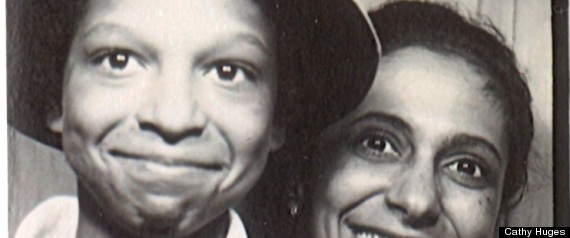 Catherine along with husband, Dewey Hughes, gathered $950,000 from personal savings, Syncom, an African-American venture capital firm, investors, and a bank loan to acquire WOL, a 1000-watt AM station located in DC. [8] The financial constraints and difficulty of making the station profitable broke up the Hughes marriage and Catherine bought out her ex's interest in WOL. After bouts of poverty to keep the station afloat, Hughes' son began to attract more advertising for the station and it turned its first profitable year in 1986. Using profits, Hughes began to  acquire other stations in urban markets across the East Coast and build the empire that would become known as Radio One. In 1999, the company went public with an IPO of $172 million. Using this and additional investors, Radio One acquired 12 additional stations from Clear Channel for $1.2 billion. [9] The company has continued its growth and has branched out to include other media sectors, most notably T.V One, a rival to Black Entertainment Television with a target audience of affluent African-Americans between 25-54. [8]
Financials (2012): [10]
Total Revenue: $424.57 Million
Gross Profit: $288.8 Million
Other Operating Expenses: $217 Million
Radio One Inc. continues to see increased revenue as the urban market continues to grow. Its primary revenue stream is local and national advertising sales on its radio stations. Boasting as the "urban media specialist," Radio One offers advertisers effective ways to reach urban and African American audiences. Multiple program formats in key urban markets allow advertisers to reach intended demographics and lifestyles. In the company's 2011 annual report, it notes the rising population, income, and Internet usage of African Americans as well as the growing influence of African American culture on mainstream American society.  Advertisers spent $748 million on Black radio in 2009 despite the economic recession. [11]
News:
2013 has been a relatively quiet year thus far for the company. Recent news stories include the renewing of popular programs on TV One including R&B Divas, Rickey Smiley Show, and Family Time. Other notable news stories include:
April 8, 2013 – Radio One Selects WideOrbit Inc.
Radio One selects WideOrbit Inc.'s WO Traffic system for its advertising sales, traffic, and revenue management. The system would allow the company "to view real-time, consolidated reporting, maximize revenue and inventory, and optimize performance across all of its stations and markets. " [12]
April 2, 2013 – Acacia Subsidiary Enters License Agreement with Radio One
Acacia Research Corporation, which licenses patents to corporations and share the revenue [14], entered into a license agreement with Radio One as part of its settlement with district courts in the Southern District of New York and the Northern District of Illinois. [15]
March 5, 2013 – Radio One Launches Telemundo Affiliate
Radio One's WDNI Channel 19 in Indianapolis will launch the market's first Spanish-language broadcast station. It will feature Telemundo's full line-up of original programming. [17]
References:
[1] http://www.frequencynews.com/wordpress/wp-content/uploads/radio_one_logo2.gif
[2] http://www.radio-one.com/about-us/who-we-are/
[3] http://www.blackeconomicdevelopment.com/wp-content/uploads/2010/12/cathyhughes_1.jpg
[4] http://www.radiofacts.com/wp-content/uploads/2012/12/Radio-One-Alfred-Liggins.jpg
[5] http://www.radio-one.com/about-us/
[6] http://topics.nytimes.com/top/news/business/companies/radio-one-inc/index.html
[7] http://i.huffpost.com/gen/788993/thumbs/r-CATHY-HUGHES-AND-SON-large570.jpg
[8] http://www.fundinguniverse.com/company-histories/radio-one-inc-history/
[9] http://streamingradioguide.com/blogradio/?page_id=707
[10] http://investing.businessweek.com/research/stocks/financials/financials.asp?ticker=ROIA&dataset=incomeStatement&period=A&currency=native
[11] http://www.radio-one.com/investor-relations/sec-filings/
[12] http://www.marketwatch.com/story/wideorbit-traffic-selected-by-radio-one-for-its-55-broadcast-stations-that-span-16-urban-markets-2013-04-08
[13] http://tctechcrunch2011.files.wordpress.com/2009/08/wideorbit.png
[14] http://www.acaciaresearch.com/pr/040113b.pdf
[15] http://www.ipwire.com/ip-deals-and-opinion/acacia-subsidiary-enters-into-settlement-and-license-agreement-with-radio-one.html
[16] https://si0.twimg.com/profile_images/664552302/Telemundo.jpg
[17] http://www.radio-one.com/2013/03/06/radio-one-launches-telemundo-affiliate-in-indianapolis/